EQ Impact:
Our Values, Culture and Community
ENVIRONMENTAL, SOCIAL, GOVERNANCE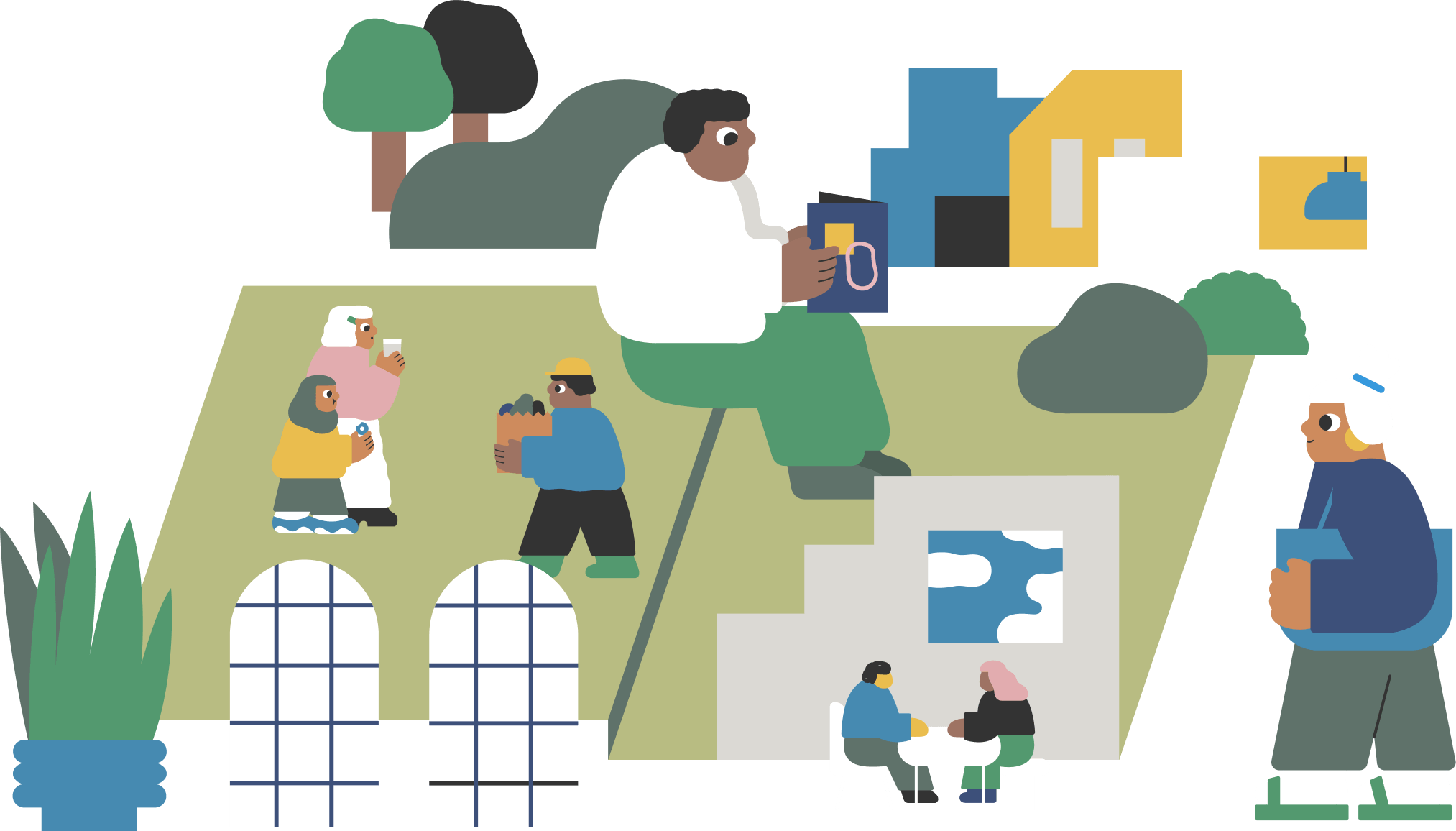 EQ builds economic health in communities by regenerating urban spaces, preserving local culture, and driving humanity into our workplaces.
By living our purpose every day, we create tangible economic value for our tenants, our partners and the communities in which we operate.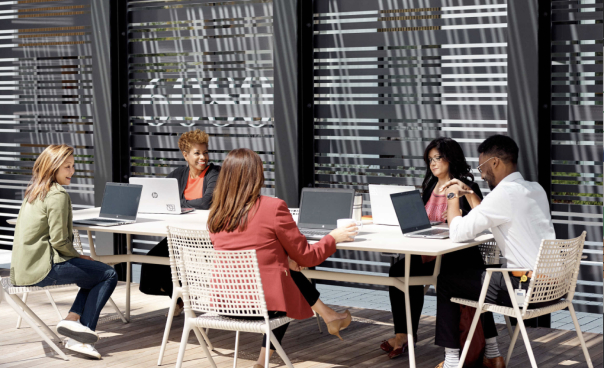 "We've built our company with a deep sense of responsibility to those we affect everyday, starting with our people, customers,partners and neighbors across the country. Our key offerings — effective workspaces, greater workforce readiness, cultural and environmental preservation, as well as health and safety preservation — all support our true purpose."
Our Impact
2019-2020 Environmental, Social, and Governance Report
This report details the formal ESG practices we have established, the benchmarks we have met, and our quantifiable goals for measuring success moving forward across our three pillars: Regenerating Urban Spaces, Preserving Local Culture, and Driving Humanity into the Workplace.
Read our Executive Summary here →
Read our full report here →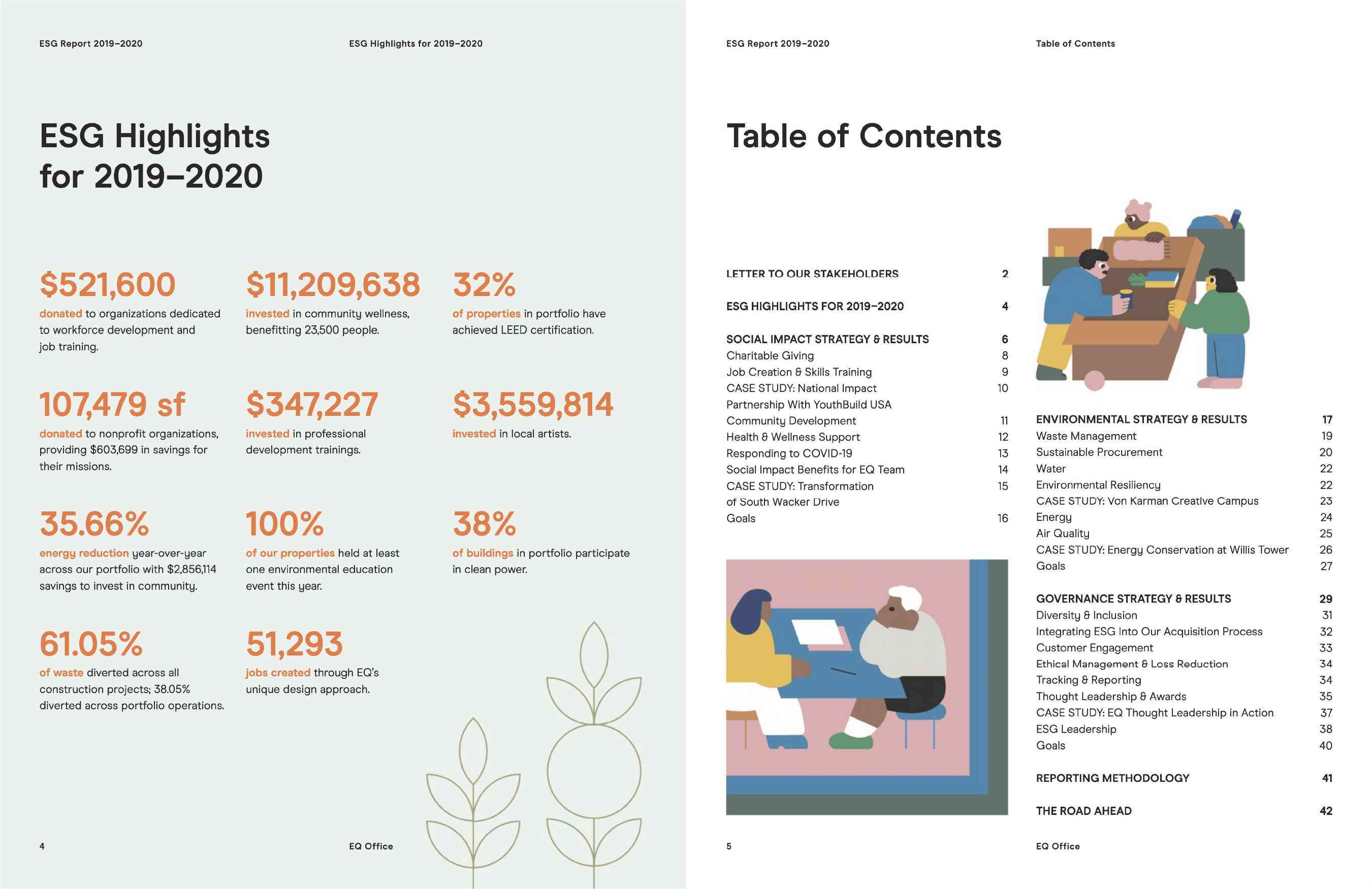 Environmental
Regenerating Urban Spaces
We are making quantifiable changes to the way we invest in and operate our properties to lower operating costs and advance sustainability-based management.
By integrating our Environmental Standards into our daily operations, we enhance environmental efficiencies and allow EQ to deliver dramatic savings that we pass along to our tenants and surrounding communities.
Learn more about our Environmental Goals →
Environmental Case Studies
EQ Environmental Standards
Our core areas of environmental focus include reductions in energy usage, water usage, waste diversion, high indoor air quality, sustainable procurement, and environmental resilience.
Von Karman Creative Campus
Creating an environmentally-engaged campus community in Orange County. When EQ Office acquired Von Karman Creative Campus, the space featured hard divisions between campuses. Nine buildings were spaced on three distinct parcels of land, with no connection points between them. Our design team created a unified, dog-friendly campus with connected pathways, multiple outdoor conference rooms and a dog park.
Environmental Standards in Action: 100% Wind Energy at Willis Tower
Willis Tower recently completed a $500 million renovation project. As a result of the energy efficient upgrades, Willis Tower became the largest LEED-Platinum certified building in the United States. To further commit to sustainability in day-to-day operations, the Tower partnered with electricity supplier Dynegy to supply 100% of the building's electricity from wind power.
Governance
Driving Humanity In Our Workplace
EQ centers the workplace around the human experience.
EQ has formalized new operating and management processes with a continued focus on listening to diverse voices and inclusive customer engagement. EQ has integrated ESG into its acquisition process, invested in tracking technology that will continue to strengthen the operations and safety of portfolio properties, and implemented reporting systems that sustain ethical management and loss reduction.
Learn more about our GOVERNANCE Goals →
Governance Case Studies
EQuality Program: Our Commitment to Diversity and Inclusion
We believe that diversity in our management and throughout our company leads to better decision-making and stronger performance. Our Diversity and Inclusion program is a core component of our leadership and how we create more and better opportunities for all.
Lisa Picard: Industry Thought Leadership in Action
Through transparent communication and knowledge sharing, EQ not only builds accountability, but it also strives to lift up the commercial real estate industry. Supported by the resources and expertise of Blackstone, EQ regularly receives recognition and shares our talent-centered approach.

EQ Office is a portfolio company of Blackstone, one of the world's leading investment firms. Blackstone seeks to create positive economic impact, and long-term value for its investors, the companies it invests in, and the communities in which it works.
Visit Blackstone →