Driven by Purpose
In Support of Humanity
EQ builds economic health in communities by regenerating urban spaces, preserving local culture and bringing humanity into our workplaces.
By living our purpose every day, we create tangible economic value for our tenants, our partners and the communities in which we operate.
Environmental

Regenerating Urban Spaces

We are making quantifiable changes to the way we invest in and operate our properties to lower operating costs and advance sustainability-based management.

By integrating our Environmental Standards into our daily operations, we enhance environmental efficiencies and allow EQ to deliver dramatic savings that we pass along to our tenants and surrounding communities.

Learn more about our Environmental Goals →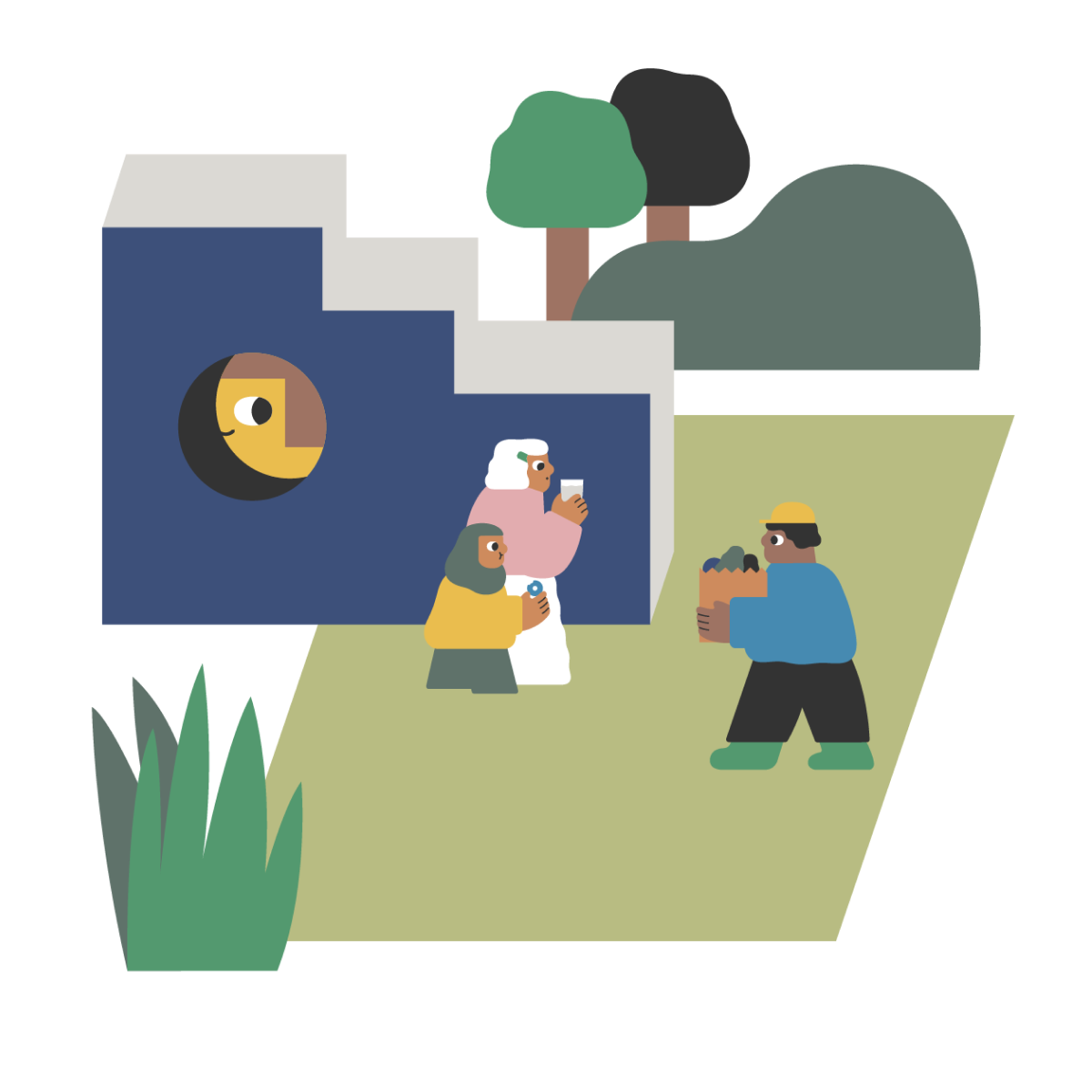 Sustainable Construction in Action
EQ's industry-leading business model repositions current spaces rather than creates new spaces from scratch. We repurpose existing materials during redesigns with a holistic perspective, prioritizing sustainability in collaboration with our vendor partners and tenants.
Mitigating Risks to Biodiversity Loss With Beekeeping
Biodiversity loss poses alarming risk to our communities. Seeing the growing attention this issue has received, we're supporting biodiversity wherever and whenever possible. Our teams launched an exciting mitigation measure with bees.
Governance

Bringing Humanity into our Workplaces

EQ centers the workplace around the human experience.

EQ has formalized new operating and management processes with a continued focus on listening to diverse voices and inclusive customer engagement. EQ has integrated ESG into its acquisition process, invested in tracking technology that will continue to strengthen the operations and safety of portfolio properties, and implemented reporting systems that sustain ethical management and loss reduction.

Learn more about our Governance Goals →
Celebrating Diversity Throughout the Year
Our DEI task force introduced a full calendar of events to celebrate our diverse heritage. In addition to circulating monthly resources and educational materials, the team introduced new events for Women's History Month, LGBTQ+ Pride Month, Hispanic Heritage Month and Black History Month. During Black History Month in February, the DEI task force steered the organization through meaningful explorations of black history.
Our Impact

Compton YouthBuild

As part of EQ's nationwide partnership with YouthBuild USA, our EQ Impact team united a team to extensively renovate Compton YouthBuild's job training center, creating a space that better reflects the exciting potential of the opportunity youth that Compton YouthBuild serves. In addition to the opportunities the center will continue to provide, the project itself included a job training and mentoring component for students to gain firsthand experience.

Read the Full Story on PlaceLab →

EQ Office is a portfolio company of Blackstone, one of the world's leading investment firms. Blackstone seeks to create positive economic impact, and long-term value for its investors, the companies it invests in, and the communities in which it works.
Visit Blackstone →